Women in Leadership
This programme focuses on the specific challenges and issues faced by senior women, as they progress through their career.
During the programme, which is held once a year, participants hear from inspirational female leaders who share their own leadership journeys.
Debate, discuss and reflect
The unique skills and benefits that senior women bring to an organisation
Preparing to progress within a male dominated organisation and the cultural differences that directly affect women
Exploring the barriers and enablers that women face when seeking senior leadership roles
The leadership challenges that come with leading out of your comfort zone, and the complexity of decision-making
Ways to increase self-confidence and resilience
Handling the concerns involved with going for promotion
Ways for organisations to nurture their women leaders and unlock their full potential.
Meet leaders from all walks of life
You'll develop your leadership alongside other senior leaders, from diverse backgrounds. We are meticulous in our selection process to guarantee full cross-sector diversity and ensure your peers are at the same point in their leadership development. 
Explore our other programmes
We also offer residential programmes for Emerging Strategic, Developing and Experienced Leaders and a Live-Online programme for Emerging Strategic Leaders, as well as Bespoke Programmes.
NEXT PROGRAMME DETAILS
Part One: Wednesday 20 - Friday 22 March 2024
Location: St George's House, Windsor Castle
Part Two: Monday 30 September – Tuesday 1 October 2024
Location: Cumberland Lodge, Windsor Great Park
Price: £4,495 (including all meals and accommodation)
Bursaries: We have a number of bursaries available to support applicants from not-for-profit sectors. Please contact us for more information.
Enquiries: Please call us on 01753 830202 or email Marion Joys, Client Relationship Manager, for further information.
Additional Dates: Participants can also book to attend a Women in Leadership workshop, six months on from the programme.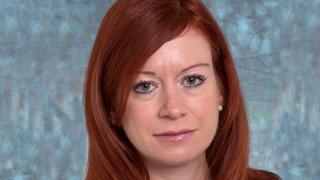 Windsor gave me a different mindset
LOUISE DONAGHEY | GLOBAL HEAD OF CUSTOMER SERVICE (DEFENCE), ROLLS ROYCE PLC