Louise Donaghey, Global Head of Customer Service (Defence), Rolls Royce PLC
Training as a military cadet taught me to operate with a strict 'command and control' mentality and I buried myself behind a mask of operational efficiency. I had been bullied mercilessly by my female peers at school, aged 13 – 15, and this set the scene for my teenage years. Consequently, I spent a lot of time and energy trying to align myself with male behaviours, choosing to operate within almost entirely male environments. Allowing any thought or behaviour associated, in my mind, with weakness or inefficiency was completely non-negotiable. Well into my 30s this continued to be my operational framework, fueled by a constant drive to achieve perfection.
Working in Sales for Rolls Royce engines I offered clients the opportunity to select an engine (or driving force) to fit into a given framework. In recent years, I recognized that the driving force in my life had been the overarching need for perfection, whilst at all costs concealing my true self. I was operating inauthentically, never allowing others to see anything less than the slick and efficient leader I wanted to be, and it was blatantly obvious to everyone, except myself, that I was burning out trying to sustain this image.
Coming to Windsor gave me permission to drop the façade. It created the psychological safety needed for me to explore who I really was. The environment quite literally calmed and slowed me down, providing precious space to think and reflect.
Initially I approached the programme as another 'test' so was defensive and resistant to the process. However, my syndicate deftly peeled back my outer protective layers and started speaking real truths with unbridled honestly, both about themselves and about what they saw in me. They identified on a deeply personal level and I realised I was accepted and could trust these women. It was a revelation. In the safety of the Windsor environment I was able to open up and share things I'd never shared before. During the two day programme we quickly built rapport and I left with a network of female leaders who understood and wanted to help me develop further.
Windsor gave me a different mindset. I made a conscious choice to step away from my previous behaviours and now help other women along their career path, by mentoring female talent and sharing my experiences. I find it far less exhausting now that I can be myself every day and am no longer putting up a front.
In Rolls Royce Defence Aerospace I'm now one of the most senior women and, aged 40, am operating alongside colleagues in their 50s. The imposter syndrome had been a real challenge for me, but I now have a greater confidence born from the realisation that expressing a different viewpoint is actually a strength, and diversity of thought is actually appreciated by our leadership. Diversity of thought and embracing softer skills are phenomenal strengths that I am still honing. Having embraced these, within 18 months of coming to Windsor I got an amazing job opportunity and haven't looked back.
The past four years have been quite a time of change at Rolls Royce and I've consciously chosen to change both my attitude and approach to leadership. I'm now Global Head of Customer Services and have been selected from over 50,000 Rolls Royce employees to be one of only 20 to be a Board Apprentice.
I'm now able to admit that I do get things wrong and I 'fess up when I mess up, knowing that this allows everyone around me to feel they can also acknowledge when they make errors. I'm also now able to be more authentic and accept that I don't have all the answers. I feel strongly that women can be accepted for who they are and what they can contribute to any workplace. I particularly enjoy championing diversity at Rolls Royce, mentoring other women and being a role model. Windsor was pivotal time for me in embracing this.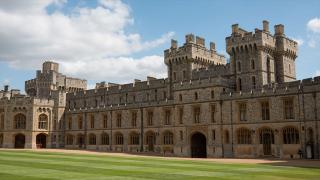 Windsor Leadership provides transformational leadership programmes for senior leaders across all sectors, including corporate, public, military, education, faith and not-for-profit.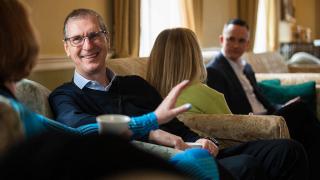 Our open and bespoke programmes create opportunities and the right peer-to-peer environment to explore and discover personal leadership styles.