Developing Leaders
This programme assists those progressing towards more senior leadership positions to develop their strategic thinking.
This programme is suitable for participants who aim to continue their leadership journey to the most senior strategic positions, and have been identified as having the potential to do so.
Held three times a year, the programme comprises of two parts.
Debate, discuss and reflect
the difference between strategic and operational leadership  
how to cope with divided loyalties to both the organisation, and to your people
the impact of one's decisions and preparing for even tougher decisions
issues that you may not agree with but are responsible for making happen
the importance of developing, and looking after those at levels below strategic and operational leadership
facilitating and implementing change without knowing all the information
the challenge of balancing the delivery of results and high performance with support for individual staff and their issues
the ambition to take on greater responsibility and a new senior role in the future against delivering high quality results in the present.
Meet leaders from all walks of life
You'll develop your leadership alongside other senior leaders, from diverse backgrounds. We are meticulous in our selection process to guarantee full cross-sector diversity and ensure your peers are at the same point in their leadership development. 
Explore our other programmes
We also offer residential programmes for Emerging Strategic Leaders, Experienced Leaders and Women in Leadership, and Live-Online programme for Emerging Strategic Leaders, as well as Bespoke Programmes.
NEXT PROGRAMME DETAILS
Part One: Wednesday 07 - Friday 09 February 2024
Location: St George's House, Windsor Castle
Part Two: Thursday 12 - Friday 13 September 2024
Location: Cumberland Lodge, Windsor Great Park

Price: £5,445 (including all meals and accommodation)
Bursaries: We have a number of bursaries available to support applicants from not-for-profit sectors. Please contact us for more information.
Enquiries: Please call us on 01753 830202 or email Marion Joys, Client Relationship Manager for further information.
Additional Programme Dates: There is also the option to begin a residential version of the programme in June and November 2024.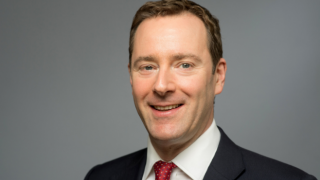 Rich cross-sectoral environment
PAUL KAHN | PRESIDENT, COMMUNICATIONS & CONNECTIVITY | COBHAM PLC