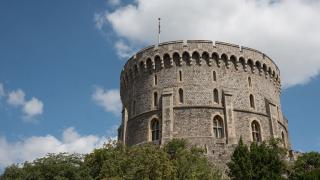 Our Heritage
For 25 years Windsor Leadership has been delivering leadership development programmes to senior leaders, across all sectors of society.
Where we started
The foundations for Windsor Leadership were laid in 1981 when The Duke of Edinburgh, Professor Charles Handy and the Reverend Michael Mann set up the 'Windsor Meetings' aiming to tackle the big issues in society with leaders from all walks of life.
These meetings, organised by St George's House, Windsor Castle, brought together the most senior leaders, to analyse key issues facing society and look at the changes needed to respond to them in the decade ahead.
A new organisation to inspire leaders
By 1995, the need for exceptional leadership had become increasingly apparent and the Windsor Leadership Trust was created as an independent charity to focus on the top levels of leadership.
With a range of residential leadership programmes aimed at leaders en-route to the top or already working in the most senior leadership positions, we've established ourselves as an authority on experiential leadership development.
As our work has evolved, we've broadened our focus to look at leadership in a global context, developed a strong Alumni Network, and strengthened our diverse and influential group of Trustees, Fellows and Guardians.
We continue to build on these firm foundations to inspire and transform the leaders of today and tomorrow.