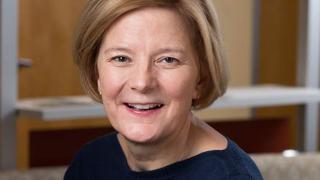 Helen Boaden, Chair
Helen became Chair of Windsor Leadership in 2022. Previously Helen spent 34 years at the BBC, starting as a reporter in local radio and ending on the Executive Board as Director of BBC Radio. In between, she ran Radio 4 and was the first female Director of BBC News in charge of 8000 people at home and abroad. She won several major awards for her radio journalism and under her leadership, Radio 4 was named Sony Station of the Year for two consecutive years. She was a Fellow at Harvard University's Shorenstein Center on Media, Politics and Public Policy in 2017. She now sits on the Center's Advisory Board as well as on the Advisory Board for the Reuters Institute for the Study of Journalism at Oxford University. In 2018 she produced The Boaden Review for the Irish public service broadcaster, RTE, on the future of its orchestras. She is Chair of the Stephen Joseph Theatre in Scarborough, sits on the Council of the Royal Academy of Arts in London, is a Non Executive member of the UK Statistics Authority, chairs the Audio Content Fund and is Deputy Chair of Cancer Care Map. She is a board member of the York and North Yorkshire Local Enterprise Partnership and holds the honorary position of President of HF Holidays.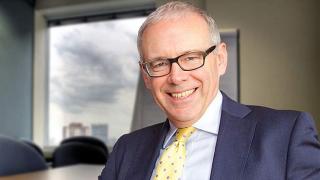 Nigel Benwell
Nigel became a Trustee of Windsor Leadership in 2018. He worked in Financial Services for over 30 years, his last role being the Head of Leadership Development & Talent Management for the Lloyds Banking Group. Some 15 years ago he became a consultant providing executive coaching, talent management and leadership development services to organisations and high potential individuals. Nigel's commercial clients span the retail, financial services and shipping sectors and additionally he consults to various public and not for profit organisations. He is an alumni of the School of Coaching and an Associate of the London Institute of Banking & Finance. He regularly chairs programmes for Windsor Leadership as well as Chairing Windsor's Chairs and Facilitators Executive group.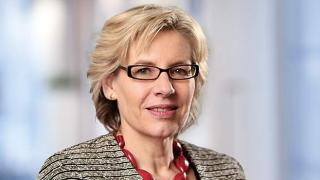 Ruth Cairnie
Ruth joined Windsor Leadership as a trustee in September 2017. She was an executive at Royal Dutch Shell, with her 37 year career spanning Research, B2B businesses, Strategy, Supply Chain and M&A. Her penultimate executive role was managing Shell's global Commercial Fuels business, after which she became EVP for Strategy and Planning with responsibility for the development of global Group strategy. Ruth is currently the Chair of Babcock International Group plc and Senior Independent NED at Associated British Foods plc. She chairs the POWERful Women initiative supporting the advancement of women into senior roles in the Energy sector and is Patron of the Women in Defence Charter. She is also a trustee of the White Ensign Association. Ruth has a BSc Joint Honours in Mathematics & Physics from Bristol University and a Masters in Advanced Studies from Cambridge University. She is a fellow of the Energy Institute.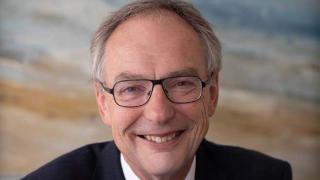 David Gregson
David is Chairman of The Gregson Family Foundation; an Executive Committee Member of The Institute for Fiscal Studies; a Trustee of Pro Bono Economics and The Windsor Leadership Trust; an Advisor to the Sutton Trust, which seeks to improve social mobility through education; a Director of the Barclays FA Womens Super League; Chair of the Advisory Board of the #BeeWell wellbeing programme across Greater Manchester; and a member of the Advisory Boards of Phoenix Equity Partners, a leading UK mid-market private equity business, and of Alliance Manchester Business School. Previously, David was a co-founder and Chairman of Phoenix. Over his career, he has been a director or Chairman of some thirty companies or charities. Most recently, David has been Chairman of the LTA, which is responsible for tennis in Britain; Chairman of CGL, the UK's largest social and health care charity; and a Director of LLDC, which is transforming East London following the 2012 Games. David has an MBA from Alliance Manchester Business School and an MA in Maths and Physics from Cambridge University.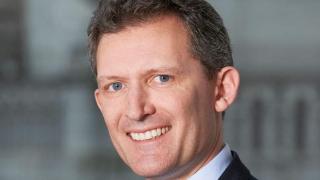 Mark Hews
Mark joined Windsor Leadership as a Trustee in November 2017. Having spent a career in financial services, in various Actuarial Consultant and Director roles, Mark is now the Group CEO for the charitably owned Ecclesiastical Insurance Group. Since his appointment as Group CEO, Mark has successfully led the organisation to become the UK's 4th largest corporate donor to charity, giving over £150m to good causes.  Amongst other directorships, Mark is also Chairman of the award winning responsible and sustainable investment manager, Edentree and a Non-Executive Director for Spanish-based MAPFRE RE. He is an alumnus of Windsor Leadership and has enjoyed executive development at Cranfield, London Business School, INSEAD and Harvard.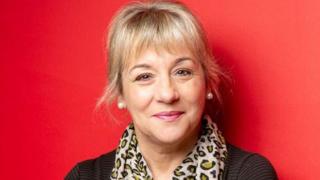 Dame Martina Milburn
Dame Martina joined The Prince's Trust in May 2004 and became Group Chief Executive in 2017, having grown The Trust from a UK entity to one operating in more than 19 countries. She retired in 2022. Martina now Chairs the diversity and inclusion company, Dial Global and sits on various charitable boards. Dame Martina trained and began her career as a journalist, established the Press and Communications function for the Catholic Fund for Overseas Development (CAFOD) and worked on a freelance basis for a range of national media. She then held the post of Chief Executive of the Association of Spinal Injury Research, Rehabilitation and Reintegration (ASPIRE). In 2000 she became Chief Executive of the BBC Children in Need Appeal. Dame Martina has been a trustee of several charities including the National Citizen Service and Capital City College Group. From 2018 to 2020 she was Chair of the Social Mobility Commission. Dame Martina received a CBE for services to charity in 2013. In the 2017 New Year Honours list she received the honour of Dame Commander of the Royal Victorian Order (DCVO).
Vijaya Nath
Vijaya became a Trustee of Windsor Leadership in 2017. Formerly Director of Leadership Development at the Leadership Foundation for Higher Education (now Advance HE) and think tank The King's Fund, she brings over 28 years' experience of developing senior leaders in the private and not-for-profit sectors. She has significant expertise in designing innovative leadership programmes and senior organisational development consultancy and is an accredited 'C' suite coach with considerable experience of supporting individuals and executive teams in the UK & internationally. Vijaya is visiting professor at Milan's SDA Bocconi School of Management and is a Windsor Leadership facilitator and chair. Vijaya designs and leads a number of international study tours and experiential leadership development interventions and continues to influence thought leadership in Medical Engagement, Quality Improvement and Innovation, Equality, Diversity and Inclusion, and is committed to advancing Women in Leadership across sectors. She founded Contemplative Spaces in 2017 and throughout the pandemic worked on supporting Clinical Leaders and Boards, experientially live on digital platforms as well as influencing work on developing healthy organisation cultures as institutions evolve new ways of working in a 'new world'.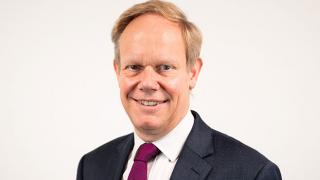 Sir Matthew Rycroft KCMG CBE
Sir Matthew Rycroft KCMG CBE became a trustee of Windsor Leadership in 2022. He has been Permanent Secretary at the Home Office since 2020. He is the Civil Service race champion and faith and belief champion. Previous roles included Permanent Secretary at the Department for International Development, British Ambassador to the UN, various FCO roles including Chief Operating Officer, Europe Director and British Ambassador to Bosnia, and Private Secretary to the Prime Minister for foreign affairs. He studied maths and philosophy at Merton College Oxford. He is married with three daughters.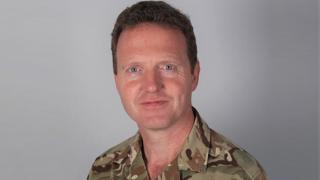 Major General Bill Wright CBE
Bill joined Windsor Leadership as a Trustee in February 2023, having completed the Developing Leaders Course in 2018.  A serving Major General, most of his career has been in leadership roles, strategy, training and operations. Previous appointments include commanding the Royal Military Academy Sandhurst Group, responsible for officer selection and leadership development and the Centre for Army Leadership. He is currently the Army's Head of Career and Talent Management. He is a qualified Executive Coach and Mentor, was one of the Army's Gender Advocates for 7 years and is now the Army Parents' Champion.