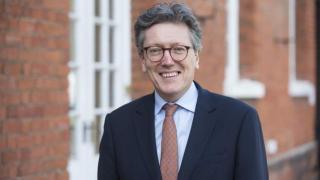 JONATHAN STORY
Chief Executive
Jonathan became Chief Executive in June 2021. Having joined Windsor Leadership in 2011, he has been helping to shape and deliver our programmes for many years. Before that, he founded and managed his own event management company, Penguins Events, delivering conferences, team development and bespoke events all over Europe. Prior to joining Windsor Leadership, he managed and developed the award-winning venue and event space at Altitude London in Millbank Tower, Westminster. Jonathan has been Chair of Governors for Upton House School, a volunteer for Sportsable, a charity for disabled people promoting integration through sport, and is now a Trustee for Stepping Stones, which offers rehabilitation and support for people struggling to overcome addiction and trauma.
Email Jonathan or call on 01753 839735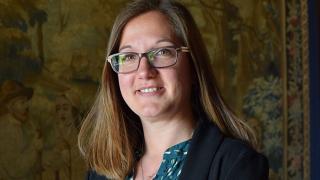 CARLY CHEYNE
Programme Manager
Carly joined Windsor Leadership in June 2023 as Programme Manager. As part of her role Carly is responsible for the initial planning, logistics and on-site co-ordination of our programmes along with the Programme Team. 
Carly brings with her nearly 10 years' experience as an events co-ordinator in a variety of industries including pharmaceuticals, weddings and cosmetics. More recently she has worked with Elite sports as a Business Administrator during the run up and after the Tokyo Olympics.  
Carly enjoys taking time out to go for a run. She has completed two marathons and has now decided to keep to shorter distances. She is also a keen reader and enjoys watching a variety of sports.
Email Carly or call on 01753 839733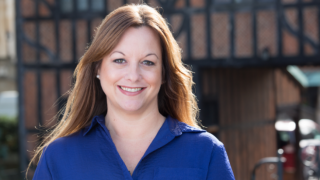 KATHERINE CROFFEY
PA to the CEO
Katherine joined Windsor Leadership in November 2016 as PA to the CEO from a background in the commercial sector. She is a highly professional, accomplished EA/PA who has worked at CEO and Vice President level for the past 10 years, most recently for a global cosmetics company as EA to the VP of Strategy and VP of Human Resources. Katherine works with humour, flair and superb efficiency. As a team player adept at communicating at all levels, she maintains a proactive, enthusiastic and dedicated approach to work. She is a highly capable organiser with excellent time management and prioritisation skills.
Email Katherine or call on 01753 376172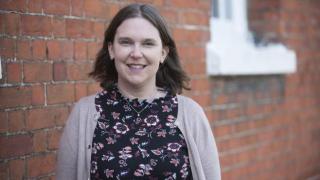 JO DAVEY
Programme Development Manager
Jo joined Windsor Leadership in 2008 as Programme & Publicity Manager. Since this time she has been Programme Delivery Manager and Head of Programmes. More recently, she became Programme Development Manager where she is responsible for designing, delivering and evolving our tailored programmes with our key bespoke clients. 
In her spare time, she enjoys spending time with her husband, Stu, son, Liam and their chocolate Labrador, Bella. She also enjoys walking, cycling, and reading, along with socialising with friends and visiting her family in the South-West.
Email Jo or call on 01753 839731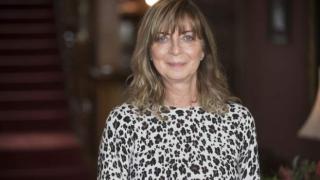 MARION JOYS
Client Relationship Manager
Marion joined Windsor Leadership in January 2016 taking up the position of Client Relationship Manager. Marion's responsibilities focus on Business Development activities with a primary emphasis on nominations for our portfolio of Windsor Leadership Programmes. She works to initiate, maintain and develop ongoing activities in this area, fostering good relations with our potential partners and stakeholders. Prior to joining Windsor Leadership Marion had worked within the hospitality industry for over 15 years, most recently in management and events in the luxury five star hotel sector.
Email Marion or call on 01753 839737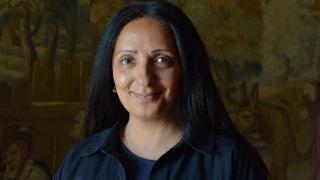 TAL MAAL
Accounts Assistant
Tal joined Windsor Leadership in September 2022 as Accounts Assistant. In this role, Tal supports our Finance Director to ensure financial transactions are recorded timely and with attention to detail. Prior to joining Windsor Leadership, Tal has over 20 years' experience of working in the corporate sector, mostly with large US organisations.
Outside of work, Tal enjoys quality time with her family, whether it be planting on their family allotment, going on camping trips or cycle rides. 
Email Tal or call on 01753 839738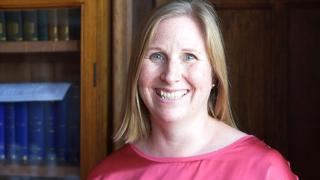 VICKY LITTLECHILD
Programme Manager
Vicky joined Windsor Leadership as a Programme Manager in September 2023 following a 21-year career as a Personnel Officer in the Royal Air Force. Her role within the Team includes responsibility for planning, logistics and on-site co-ordination of our programmes.
Vicky's military career included a variety of assignments including infrastructure management, policy development & implementation and VIP event planning as well as an operational tour of Afghanistan.
Vicky enjoys swimming, exploring new pubs and coffee shops while walking her dog and is also a qualified chocolatier. She is also a keen crafter and gardener when time allows.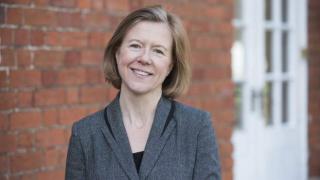 CLAIRE MALONEY
Marketing and Business Development Director
Claire joined Windsor Leadership as Head of Marketing & Business Development in July 2020. Claire has over 20 years' of sales and marketing experience within FMCG organisations such as Nestle UK, General Mills & Associated British Foods, Prior to joining Windsor Leadership Claire was Head of Commercial Marketing at Merlin Group, responsible for education, sponsorship, partnerships, hotel conferences and events.
Email Claire or call on 01753 839739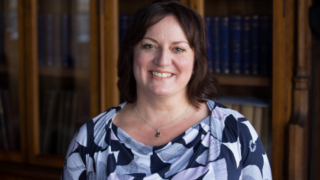 HELEN QUIGLEY
Programme Administrator & CRM Manager
Helen joined Windsor Leadership in 2016. As a key member of the team, she enables all programmes and events to run efficiently by providing support materials and processing documentation. Her role also includes maintaining and developing good data within Windsor Leadership's CRM database. Helen has over 25 years experience in customer service and administrative support, having worked for a range of commercial organisations including Nationwide Building Society, Stabilo International GmbH, a childrens' day centre and latterly in the pharmaceutical industry, assisting in the Quality Assurance department.
Email Helen or call on 01753 839730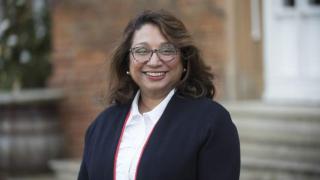 CATHERINE RODGERS
Finance Director
Catherine was appointed Finance Director to The Windsor Leadership Team in May 2021. As a Fellow of the Association of Chartered Certified Accountants, Catherine has over 30 years finance and operational experience in the Private and Public sectors including Not for Profit's. Prior to joining Windsor Leadership, Catherine was Finance Director of Lattitude Global Volunteering responsible for enabling international youth development by providing young people the opportunities to volunteer abroad. Catherine is also a trained and accomplished artist exhibiting her work at various prominent Fine Art Festivals.
Email Catherine or call on 01753 839738.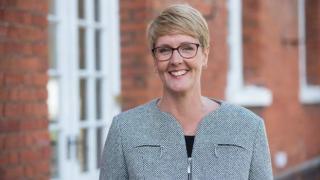 LIZ WARD
Alumni Relations Manager
Liz joined Windsor Leadership in 2013 and has over 20 years' experience in audience engagement and volunteer management. Initially Liz secured all chairs, facilitators and speakers for programmes before establishing the Alumni Relations department in 2015, launching an Alumni Portal.  She now works closely with all teams at Windsor providing re-engagement opportunities, recording and sharing programme impact and seeking ways in which to both add value for Windsor Leadership alumni whilst also strengthening the support base for the charity. Prior to joining Windsor, Liz had worked mainly in the not-for-profit sector in events management, including marketing and visitor experience, most notably for the National Trust at Cliveden. She is a Trustee of Ascot Life Church and runs wellbeing courses with the charity Hope in Depression. Liz is passionate about enabling transformation in the lives of individuals and capturing the impact this has on their organisations and wider society.
Email Liz or call on 01753 839734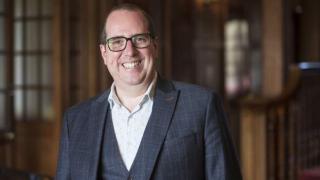 SIMON WHITBREAD
Leadership Development Director
Simon joined Windsor Leadership in March 2022 as the Leadership Development Director. In this role he looks after our leadership development activities, including core programmes, bespoke offerings, and the strategy around the ongoing development of our alumni community. As part of this role, he is also responsible for understanding and improving the impact of our work, as well ensuring that our methodologies and theoretical underpinning are kept up to date. He additionally aides us to have a bigger voice in the world of leadership development through writing, speaking, and engaging in research projects.
Simon has developed a wide experience in coaching and developing leaders through his work across various sectors and has a passion for increasing leadership's relational and conversational nature.
Outside of work, Simon is also an enthusiastic, if not always skilled, photographer.
Email Simon or call on 01753 376173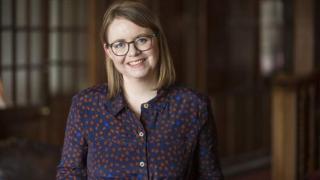 BECKY WHITMAN
Senior Marketing & Communications Manager
Becky joined Windsor Leadership in 2017. She is a CIM qualified marketer with over fifteen years' experience working in the third sector and brings a wealth of experience to the role. Becky has spent a number of years working in the cultural sector, at both national and regional museums and galleries, as well as more recently working for an educational charity. She is passionate about engaging individuals and organisations in the truly transformational work that Windsor Leadership facilitates.
Email Becky or call on 01753 376174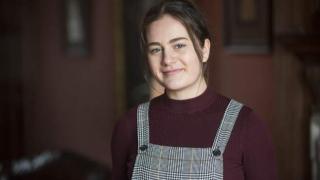 IZZI WILKINS
Digital Marketing Executive
Izzi joined Windsor Leadership at the start of 2021 and has a variety of responsibilities within her job role. Izzi's role includes managing Windsor Leadership's social media channels, editing and promoting the Innovate and Inspire podcast, as well as designing mailings and graphics. Outside of Windsor Leadership, Izzi enjoys staying active. Her main passion is a form of Kickboxing called Muay Thai; Izzi is an active semi-pro Muay Thai fighter and has many competing events planned this year. As well as Muay Thai, Izzi enjoys swimming, running, cooking and long walks around Virginia Water.
Email Izzi or call on 01753 839732