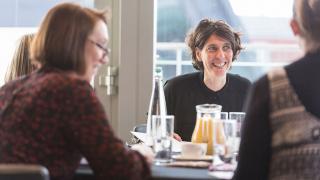 Emerging Strategic Leaders
The Emerging Strategic Leaders Programme is for senior operational leaders who have the potential, ability and ambition to reach strategic leadership positions.
This programme is held five times a year as a residential programme, and once a year as a Live-Online programme.
It is made up of two parts, a four or five day Part One, followed four to six months later by a two day, Part Two.
Debate, discuss and reflect
During the programme participants will have an opportunity to debate, discuss and reflect on:
individual leadership challenges and ways to resolve them with a diverse cross-section of leaders
developing an understanding of the current and future demands of leadership
considering what organisations and society will demand from them as a leader in the future
helping develop the wisdom and insight to make good decisions at difficult times
gaining a greater understanding of different operational cultures across society and how to think differently in their own organisation or sector.
Meet leaders from all walks of life
Participants will develop their leadership alongside other senior leaders, from diverse backgrounds. We are meticulous in our selection process to guarantee full cross-sector diversity and ensure peers are at the same point in their leadership development. 
Choose Residential or Online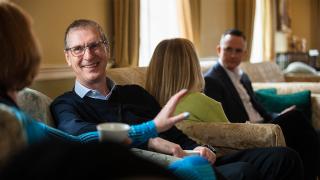 Our Residential Emerging Strategic Leaders Programme takes place five times a year at St George's House, Windsor Castle and Cumberland Lodge, Windsor Great Park.
Live-Online Emerging Strategic Leaders is delivered 'live' via Zoom so participants can interact with each other, the chair, facilitators and speakers as they would in-person.