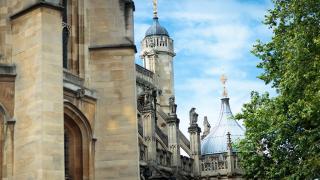 Value-Centred Leadership: Stakeholder Expectations Workshop
Wednesday 11 September, 10.00 – 15.30, Online
Overview
The power of stakeholders often dictates decisions in organisations, but how do we ensure no one group dominates? In today's working environment, every leader must consider a wide range of stakeholders at any one time.
In the past, it was easy to exist in a single stakeholder environment. Whether your key aim was to keep your shareholders, the board, customers, staff, or perhaps the government or public happy, focusing on just one group and managing their wants and needs was achievable.  Now however, we're in much more challenging times.
In this dynamic environment, where goalposts are constantly shifting and agility is key, how might you best manage your stakeholders' range of needs and meet their expectations? How do we find that elusive balance and thrive?
Join us as we look at how leaders can manage conflicting needs and expectations across multiple stakeholder groups and how an organisation's values can be an asset in doing this. We will also consider the importance of a strong set of personal values in supporting organisational objectives, as well as the possible challenges that this might present.
Format 
The day is comprised of a series of speaker sessions in the morning, with an interactive Q & A. Following a lunchtime screen break, the afternoon focuses on facilitated breakout groups, where characteristic Windsor Leadership conversations take place, under Chatham House Rule. 
Benefits of attending
enable 

the identification of areas of conflict stemming from differing values and consider how to address these   

empower 

your senior leaders to recognise the value of personal as well as professional values, and tap into these for the benefit of the organisation

engage 

with leaders from a variety of sectors in our facilitated interactive rooms, share your challenges and gain further understanding in a safe and inclusive environment.
WORKSHOP DATE & PRICE
Date: 11 September 2024
Venue: Online
Times: 10.00 – 15.30  
Price:  
£255

 
£195 early bird place if you book by 11 July 2024
Bursaries: 
We have a number of bursaries available to support applicants from not-for-profit sectors. Please contact us for more information. 
Secure your place: 
Please click on the link below to book a place or email Liz Ward, Alumni Relations Manager, 01753 839734.