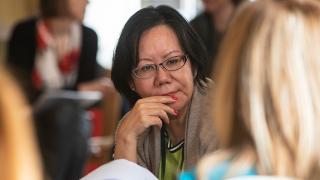 Coaching
Continue to develop your leadership skills on a one-to-one basis, post-programme.
For many alumni, participation in our programmes is the start of a development journey. In order to support this, we have put in place a coaching scheme which is underpinned by the ethos and principles that are so evident within our programmes.
We offer a complimentary coaching chemistry session which is designed to introduce you to the coaching scheme. The scheme is open to all our alumni and is designed to support you at key points in your career, whether you attended a programme recently or some time ago. The scheme is also available to non-alumni who are committed to joining a programme.
What is coaching?
Coaching is a series of quality one-to-one confidential conversations, aimed at unlocking your potential, developing key skills and thereby maximising your own performance.
Why might you need a coach?
Coaching discussions are always designed around individual needs, but common requests come from individuals who wish to:
increase their confidence or self-awareness
enhance their performance or have greater empowerment
think about career direction or transition
work on an aspect of their wellbeing
work on their leadership style
explore changes in their organisation that require them to work in a different way
work on a problem or relationship issue
fill a greater leadership role in society
work on their goals set at the end of a programme
The Windsor Leadership Coaching Scheme
Our scheme offers:
six face-to-face or online coaching sessions of up to 90 minutes over a timeframe of 6 – 9 months
a choice of executive coaches from our list of professionals who regularly work with Windsor Leadership and follow our guiding principles – the Windsor Way
a 'chemistry' meeting to ensure you select the right coach for you
The cost
The cost of having a coach is £4,000. All surplus income from this scheme goes towards our bursary funding. This enables third-sector and faith leaders to benefit from attending our programmes.
Next steps and more information
A directory of available coaches can be viewed on our Alumni Portal, please log in to access this and select your preferred executive coach, before emailing Liz Ward, Alumni Relationship Manager, to arrange an introductory meeting.
Alternatively if you don't have access to the portal or have any questions please contact Liz, or call 01753 839734.
If you are interested in becoming a Windsor Leadership Coach, more details about the criteria for joining, can be found here.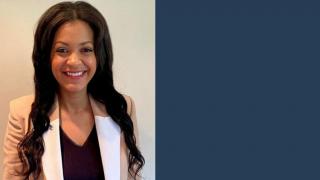 MEL FIRTH, HEAD OF RETAIL (SOUTH), DREAMS
"The most important thing for me was to become the best version of myself that I could be."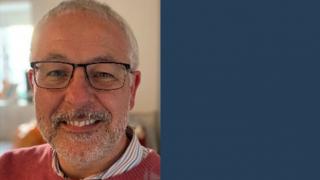 DAVE LEWIS, FORMER DEPUTY CHIEF CONSTABLE, DEVON & CORNWALL AND DORSET POLICE
"As I was coming up to my retirement date from policing, I realised that I needed to talk through the considerations of how to finish strongly and move into a new career."