Roger Kline - Research Fellow, Middlesex University Business School
Roger Kline is Research Fellow at Middlesex University Business School. Roger has authored several reports on race equality in the NHS including "The Snowy White Peaks of the NHS" (2014). He designed the Workforce Race Equality Standard (WRES) and was joint national director of the WRES team 2015-17.
He is co-author of Being Fair (2019) on disciplinary action in the context of patient safety and human factors and co-author with Prof Duncan Lewis of The Price of Fear (2018) on bullying in the NHS. He peer reviewed the NHS Improvement guidance on bullying (2020). He is co-author (with Michael Preston Shoot) of Professional accountability in social care and health (Sage 2013).
Roger has undertaken work for NHS professional regulators on equality, diversity and inclusion, including with the NMC, with the GMC (Fair to Refer (2019) with Dr Doyin Atewologun) and as External Adviser to the General Pharmaceutical Council on their EDI strategy 2021 – 2026.
Roger is author of No More Tick Boxes the forthcoming NHS East of England review of the research evidence on fair recruitment and career progression published in September 2021.
Roger was external adviser to the NHS Improvement working group on EDI in the new national HR strategy. He is a member of the NHS Improvement national expert group on Well Being at Work. Roger was voted one of the top 30 "Most Influential HR Thinkers of 2021" by readers of HR Magazine. He advises a number of NHS Trust Boards on equality, especially race equality.
He blogs extensively on workforce culture, notably on whistleblowing, bullying, disciplinary action, recruitment and career progression with particular reference to race equality.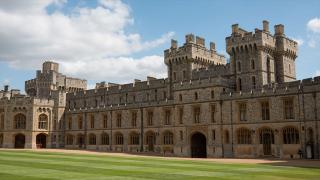 Windsor Leadership provides transformational leadership programmes for senior leaders across all sectors, including corporate, public, military, education, faith and not-for-profit.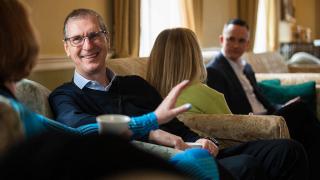 Our open and bespoke programmes create opportunities and the right peer-to-peer environment to explore and discover personal leadership styles.