The connections made on a programme are often long-lasting and rooted in a shared experience and style of learning. 
After a programme many alumni want to continue the conversations and gain further opportunity to receive honest and open feedback. Our Working Groups were created to meet this need and build on programme experiences, while sustaining learning with peers from different sectors.
The principles
Working Groups allow members to give and receive tailored practical input from each other, about their ongoing leadership challenges.
Each Group is chaired by an experienced Windsor Leadership facilitator, whose prime responsibility is to enhance the quality of discussions. Held under Chatham House Rule, conversations are of a quality and depth that members cannot necessarily access in any other way.
How it works
Each individual will benefit from eight sessions per year, with half the sessions consisting of group meetings and the other half comprising of one-to-one coaching sessions with the chair. 
The key to the success of these groups is the nature of the relationships between members and the extent to which their skills and experience complement each other. Therefore, before joining we would invite you to have a conversation with the Group Chair to ensure the group is right for you, and to understand more about your leadership challenges.
Which group is right for you?
In line with our programmes we offer a range of Working Groups depending on your seniority.
Structure: 4 x half-day meetings a year, 4 x one-to-one coaching sessions with the Chair 

Participant Numbers: minimum of 8 participants

Cost: £4,000

Venue: Mix of face-to-face and online sessions. When held face-to-face, meetings are hosted at participants' own venues where possible, in rotation
A limited number of bursary places are available for not-for-profit organisations.
How to join
To participate in a Working Group, you will be asked to commit for a minimum of a year.
If you would like to find out more about joining please email Liz Ward, Alumni Relations Manager or call her on 01753 839734.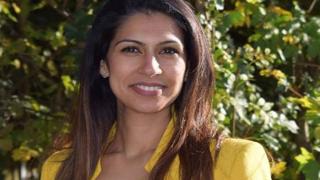 I'm now more empowered
BALVINDAR JUTLA | DACOS WORKFORCE, INTELLIGENCE & FUSION | ROYAL AIR FORCE