Aiming High: Realising National Leadership Potential
Written by Tom Ilube CBE | Chair of the Rugby Football Union (RFU)
I can say with confidence that experiencing Windsor Leadership's programme set me on the path to becoming Chair of the Rugby Football Union (RFU) and the first Black Chair of a major national sports governing body in the UK. 
When you get to a certain level of seniority in your career the opportunities to attend meaningful personal development sessions tend to be few and far between. Whether due to time commitment, appropriateness, or the level of confidentiality, I had not attended any personal development programmes for at least ten years before I was invited to consider Windsor Leadership. I chose to give this one a go because the person who recommended it was a very senior individual and someone that I have huge respect for. He outlined what it was about and it sounded very different to anything I had experienced before. 
There were three things that struck me about this programme that made it stand out. Firstly, the seniority of the individuals involved. I was CEO of Crossword Cybersecurity Plc, a listed technology company, on the Board of the BBC and Chair of a school. I found that I was surrounded by peers from a range of sectors. Very senior military figures commanding tens of thousands of personnel, Chief Executives of Government departments responsible for multi-billion-pound budgets, religious leaders near the top of their organisations, Chairs of global charities impacting the lives of millions of people. The Windsor Leadership team were careful to ensure that there were no two people from the same sector, so I found myself speaking to counterparts across multiple sectors, learning from them and sharing my experience with them. 
Secondly, the level of confidentiality was absolute. The overall group was small, but the individual syndicate groups where deeper conversations happened were just four or five people and a facilitator. Nothing that was discussed in that group was ever discussed outside of it. This meant that the depth and quality of the conversations was at a level that a senior leader rarely has the opportunity to engage in. 
Thirdly, the facilitation was led by people who had operated at the same level as the participants. So, there was never a feeling of "what does this facilitator know about the pressure I am under?", because that facilitator had probably done your job or something even bigger. They cut straight through the usual flannel and got down the heart of the discussion very quickly. 
Breaking down barriers 
We were invited to bring one big, complex problem to the discussion. I brought three. The first two were designed to keep other participants at arm's length. Plausible enough problems, but not anything that would leave me feeling exposed. The third was the real problem that I wanted to explore. But I couldn't see myself exploring it with complete strangers! 
A few minutes into the first breakout syndicate group, I realised that this was a very rare, confidential opportunity to explore the deepest challenge with extremely experienced people who I would learn from and could challenge me, in a positive way. I took a deep breath and put Problem Three on the table. 
On the surface Problem Three could be stated as "should I apply for the role of Chair of a specific national organisation?". But what I think I knew really and what my small peer group quickly saw was that the question was much deeper and more personal. It could perhaps be better expressed as "what is holding me back from becoming the national leader that I have the potential to be?" 
The discussion, as I remember it, lasted half a day and was in two parts. First, my small group unpacked the problem. They asked direct and probing questions and I opened up to them. When you have a person used to commanding huge multinational forces firing questions at you and a religious leader exploring your soul, the usual bluff and barriers break down and you quickly get to the heart of the issue. Then I sat to one side and listened in silence with every fibre of my being as these incredible people discussed me and my problem and made recommendations, under the subtle but firm guidance of an authoritative and incredibly skillful facilitator. When will I ever again have that much attention from such a high-quality group focused entirely on my problem? 
Empowered and emboldened 
That same day, I stepped out of whatever constraint was holding me back and committed to the leadership path that I had been shying away from. In the following months I let it be known to the world that I felt ready and able to take on a national leadership role. 
It is funny how sometimes the Universe hears you and the stars align. I explored one or two interesting opportunities, but when the RFU opportunity surfaced, I could not have imagined a better fit for me. I started playing rugby when I was ten years old and more recently, I have been a touch-line dad, watching my son play for the past fifteen years or more. My heart is in this wonderful game and the chance to become Chair of the RFU was unmissable. I am delighted that the feeling was mutual, and I took up the role on 1st August, 2021. 
A profound impact 
I am pretty sure that if this role and others like it had come my way before I attended the Windsor Leadership programme, I would have found a way of talking myself out of them. My reasoning would have been entirely rational and I would have slept easy with my decision not to apply. But that moment in time, in that small room with that special group of people had a profound impact on the path I took forward. That is why I say, with complete confidence, that Windsor Leadership's programme set me on the path to becoming Chair of the Rugby Football Union. 
Windsor Leadership's Simon Whitbread reflects on our 2023 Question Time Event which was held at the IET London: Savoy Place on 17th October.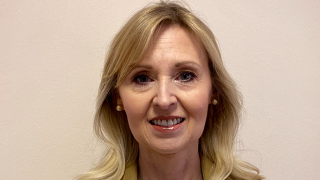 Tuesday 10th October is World Mental Health Day and each year the focus is set by the Mental Health Foundation. The purpose of the day is to raise awareness of mental health, helping to drive positive change for everyone's mental health and this year the theme is 'mental health is a universal human right'...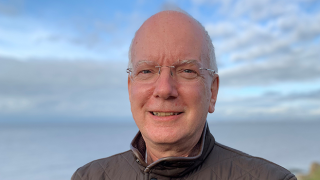 Keith Leslie is Chair at Samaritans in UK & Ireland and Chair of Mental Health At Work CIC, writing and speaking on leadership and mental health. He is a former Partner at Deloitte and McKinsey, advising on complex organisational transformations for the Government & Charity sectors.